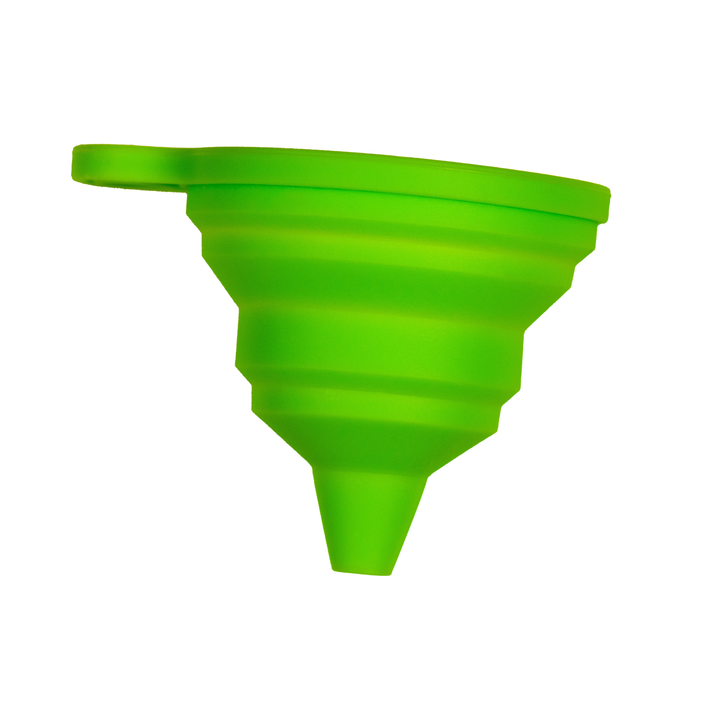 Our tiny transfer tool makes refills fun! The funnel sits securely in our product bottle necks for perfect pouring from a large bottle into our classic bottle sizes. No drips! No spills! The handy handle helps to steady the flow.
This easy to spot, fun green funnel is made of resilient food-grade silicone. When extended, the funnel is 5 cm tall and 5 cm wide (2 inches by 2 inches), with a 4 mm (1/16th inch) opening. It collapses to 1.5cm (about ½ inch), in height.
To clean, wash with warm water and soap or put it on the top shelf of the dishwasher.