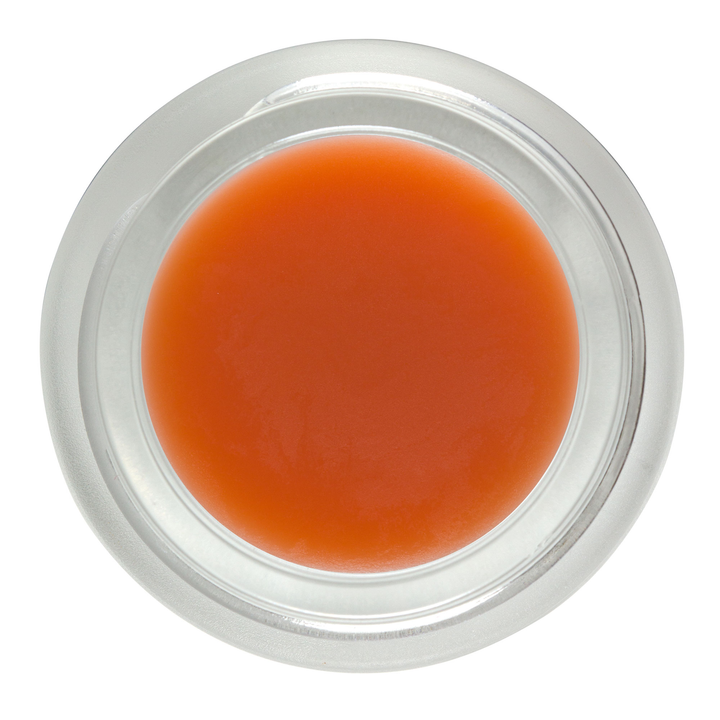 Quick overview
Details
Ingredients
Living Libations Jewel Dab Ozonated Beauty Balm bestows our Crown Jewel Dew with the opulence of ozone. Crown your complexion with this ozonated jewel-dew to revitalize radiance. Infused with activated oxygen, this floral-fresh dewy beauty balm melts into skin to relax redness, soften the appearance of scars and brighten dull and dehydrated skin.
Jewel Dab Ozonated Beauty Balm is a silky, pink-petalled balm that replenishes, rehydrates and rejuvenates the skin with lovely Laurel wax, wholesome Jojoba, rejuvenating Rockrose, soothing Sandalwood, masterful Myrrh, elegant Immortelle, comforting Chamomile, plumping Palmarosa, suppling Carrot Seed and tone-tuning Turmeric. An ozone infusion balances and banishes as it delivers the life force of oxygen for the most radiant skin ever.
Morning and night, dab a bejeweled-bead of balm upon skin that yearns for some TLC.
Understanding the Aroma of Ozone
If you are new to ozonated oil, the smell can be surprising as it is reminiscent of the aroma of charged air during a lightning storm. Most people love the fresh charged aroma, while others, at first sniff, find it strong and unusual. These folks find it more enjoyable after using ozone for a few days. Each formula is enhanced with the delectable dance of infused aromatic essential oils to further activate the olfactory and skin's experience.
Directions: After cleansing, dab a bead on red, dry, rough, dull skin. May be used morning and night. Works well under eye makeup on eyebrows and as a lip gloss too!
**Our face and lip balms, butters, and crèmes may soften or liquefy when set in the sunshine or in warm spaces. Room temperature or cooler is best for the most luxurious texture and consistency. Pop in the fridge for swift solidification.
** When using a new product, patch test for sensitivity, by applying a dab inside the forearm or behind the ear, and watch the spot for a couple of days for any sensitivities.
6.5ml
| | |
| --- | --- |
| Ozonated Jojoba - Simmondsia chinensis O3 | Jojoba is juiced with opulent ozone to supercharge skin! When ozone is added to wholesome jojoba a whole new level of abundance is achieved. Activated oxygen, ozone, is made by charging pure oxygen (two oxygen atoms - O2) to become pure ozone (with three oxygen atoms - O3). This freshly activated oxygen is then slowly infused into jojoba. Bubbling ozone through Jojoba further fortifies the oil with a breath of fresh air infusing life force right into the skin. Jojoba is the desert's answer to dryness. Dwelling among sand storms and cacti, jojoba emerges as an ebullient, emollient oasis. As this strong shrub bakes underneath the desert sun, pearls of liquid gold germinate inside Jojoba seeds. These seeds burst forth a golden oil that is cold-press extracted to deliver a lipid that is super similar to our skin's natural sebum. Sinking effortlessly into skin, it transfers phytonutrients supporting the skin retain to moisture and replenish elasticity. Brilliantly beneficial to skin with its abundance of nutrients and vitamin E tocopherols, Jojoba lubricates like oil, yet it is actually a liquid plant wax, making it perfectly pitched to balance oily skin as it regulates sebum and purifies pores. Resiliently rich and silky, Jojoba provides long-lasting moisture. |
| Laurel Wax - Myrica pubescens | Lovely Laurel waxes poetic on your cheeks and balms a breathable, loving layer on your skin. This fine fruit wax is a blessing from the berry of an evergreen shrub that grows at high altitudes in the Andes. |
| Rockrose - Cistus landiferus | Replenishing Rockrose is neither a rock nor a rose; it is a Mediterranean wildflower that resembles wild roses. Rockrose's affinity for skincare was recognized by ancient Egyptians who mixed it into beauty crèmes. It was a key ingredient in their unguents and ointments for skin imbalances due to its toning and rejuvenating nature. Dry, dull and listless skin will relish the oil's tonifying and moisturizing properties. |
| Sandalwood - Santalum album | Sumptuous Sandalwood is one of nature's most magnificent moisturizing agents. This oil has been used throughout the world for over 4,000 years, particularly in India and the South Pacific. Sandalwood oil is said to ease the appearance of melasma, moisturize dry skin, soothe dryness. |
| Myrrh - Commiphora myrrha | Magnificent Myrrh essence contains the same otherworldly aroma and healing properties that made it a favorite of so many ancient civilizations. Ancient Egyptians used Myrrh oil to embalm and as a beauty unguent, detoxifying agent, and fragrant perfume. It was considered sacred in biblical times. They anointed alters with this potent sap as the epitome of purity. Myrrh has been used for over 3800 years as a powerful plant of restoration for skincare. With high levels of soothing sesquiterpenes, Myrrh is an optimal oil for reducing the appearance scars, spots, melasma red, dry, dull, uneven skin. This opulent oleoresin is beautiful in sun bathing oils and glorious for glowing skin |
| Immortelle - Helichrysum italicum | Everlasting Immortelle is stellar and shines divine for all kinds of skincare. This fragrant-floral oil is wild-crafted on the island of Corsica where the flowers prosper with ocean breezes and sunshine. The flowers grow at an altitude of 4,000 feet on the rocky countryside cliffs. Immortelle aids in abating the appearance of scars, spots, melasma, redness and fine lines. This multifaceted gem of an oil is uplifting emotionally as well. |
| Chamomile - Anthemis nobilis | Comforting Chamomile essential oil is steam-distilled from the delicate diminutive petals of French Chamomile flowers. This flower, famed for its calming caress, is also known as Roman Chamomile. Its gentle grace was revered by the Ancient Egyptians, the Moors, and the Saxons as a sacred elixir worthy of the angels. This essence is rich in easing esters making it the gentlest go-to oil to sooth unruly skin. |
| Palmarosa - Cymbopogon martini | Pleasant Palmarosa is distilled from a tropical, fragrant grass resulting in an aromatic oil that smells like a lemony-geranium-rose and is simply splendid for the nose! This formidable skin rejuvenator rich in mighty monoterpenols, emollient esters, loving linalool, and generous geraniols balances skin oils and purifies pores. |
| Turmeric - Curcuma longa | Treasured Turmeric extract is a tonic of golden-goodness for skin. Through supercritical extraction, all of Turmeric's lipophilic (oil-loving) compounds are captured from the plant's roots. This special extraction process captures much more of the aromatic volatile oils, lipids, and color than a typical powdered herb. Turmeric oil essence is rich in nutrients. |
| Carrot Seed - Daucus carota | Wild Carrot, also called Queen Anne's lace, alights skin and face with the grace of sesquiterpenes known for their highly replenishing adulations. Calming Carrot Seed's essence is a mildly sweet and inspiring woodsy aroma distilled from the seeds of the wild flowering plants. This effective skin elixir enhances elasticity, encourages the appearance of firmness, and brings balance to both oily and dry skin to revive dry, pallid, and spot-prone skin. It displays "a distinct revitalizing effect on skin suffering from lack of tone |
| Stone Root - Collinsonia canadensis L. | Don't let the name fool you – Stone Root is actually the go-to elixir for nourishing our body's most tender, delicate tissues. What's more, its lemon-fresh scent is said to lift the spirits and make the soul soar! This helping herb soothes, calms, and clarifies the skin with its potent toning action. |