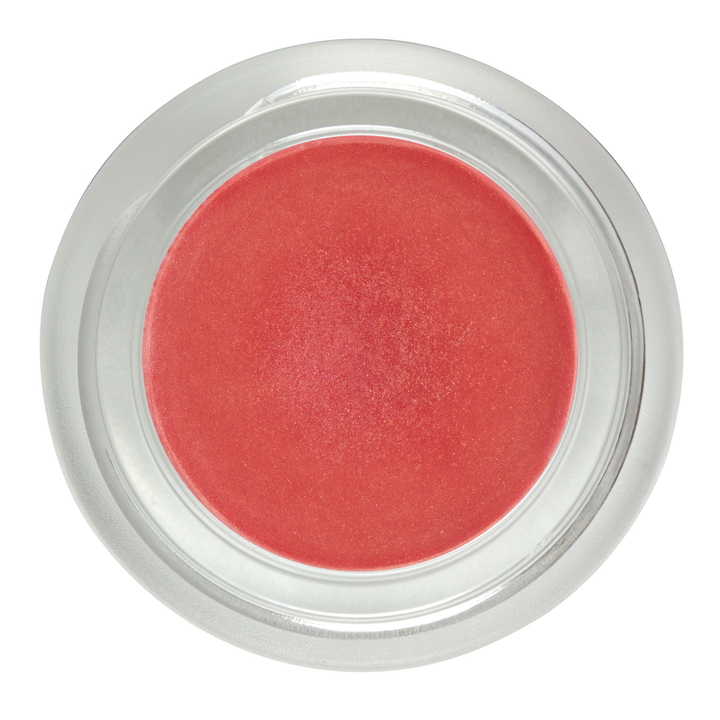 Quick overview
Details
Ingredients
Slip on Pink Lady's Slipper Shimmer to shimmer your lips and cheeks with the serene, sparkling tones of petals imbued with the raspberry-opalescence of the rising sun. Remember your rose-colored glasses as you beautify your lovely lips with wholesome Jojoba and Beeswax swirled with ovations of essential oils as glittering mica reflects the pale, iridescent wonders of the natural world. Lips glitter and cheeks shine in the petal pink amazement of the naturally divine.
The science behind the shimmer: more than a mere lip balm, Pink Lady's Slipper Shimmer is created with crystallized mica, nature's natural gemstone light reflectors. This shimmering balm clings to make skin sing, reflecting the ambient light all around.
Directions: Pucker up and apply generously for the pinkest of pouts, and shimmer it on the cheek for a dewy, rosy glow. Perfect over Lovers Lips and Balms.
6.5ml
| | |
| --- | --- |
| Jojoba - Simmondsia chinensis | Wholesome Jojoba drenches lips and cheeks with all soluble forms of nutrients and vitamin E. This naturally-occurring moisturizer sings with your skin because it's nature's closest offering to our complexion's sebum. |
| Seabuckthorn - Hippophae rhamnoides | Seabuckthorn Berry is rejuvenating, hydrating, and replenishing. It is one of the most sought-after ingredients in natural skincare because of its unparalleled ability to boost elasticity and replenish dry skin. |
| Beeswax - Cera alba | Bees buzz with a protective, porous wax that locks moisture in and keeps toxins out. Beeswax forms a smooth, invisible coating on your lips, providing a barrier of nourishment against harsh elements |
| Rose Otto - Rosa damascena | Ravishing Rose Otto infuses pretty-pink lips with the gentle-yet-powerful nourishment of pure rose. Rose otto is incredibly moisturizing and replenishing for dry lips. |
| Neroli - Citrus aurantium | Neroli is a divine aroma distilled from the blossoms of the bitter orange tree. Neroli is balancing and may help to regulate sebum production throughout the skin and around delicate lip tissue. |
| Immortelle - Helichrysum italicum | Immortelle oil nourishes dry, cracked lips with intense amounts of deep, lasting moisture. It is a blessing for lips that tend to flake. |
| Grapefruit - Citrus paradisi | Pucker up for an energizing citrus kiss that will leave your lips anointed in bliss! Grateful Grapefruit is energizing and stimulating for lips and cheeks, igniting your pout with that perfect kiss without a doubt. Grapefruit oil is enjoyed to lifts the spirits and open the heart to the highest vibrations of love. |
| Carrot Seed - Daucus carota | Carrot Seed oil is one of the most intensely moisturizing oils in our collection. Organic Queen Anne's Lace kisses the lips and face with delectable dewiness, awesome antioxidants, and amazing anti-aging action. |
| Stone Root - Collinsonia canadensis L. | This herb harnesses the impassible powers of juicy roots grown beneath the earth's flowers. Stone root relieves lips of redness and puffiness, while soothing, calming, and clarifying the skin with its tonifying action. |
| Mica - Phyllosilicate minerals | Mica is a naturally occurring silicate mineral that gives our sparkly Libations a real-to-the feel summer shimmer! Mica glitters and gleams, naturally reflecting light from your radiant lips. Mica is made with layers of crushed gemstones rich in iridescent color. Like a sheer, sparkling diamond, mica allows every inch of your skin to sing as it glistens in the light. *Mica is not certified organic. |
| Lavender - Lavandula angustifolia | Lovely Lavender is a gentle-yet-powerful skin tonic that is restorative and calming. It relaxes redness and cools heat. Lavender can be used to improve the appearance of scars, even out skin tone, and balance the skin's sebum levels. |
| Roses over Geranium - Rosa damascena with Pelargonium graveolens | Our unique choreographed co-distillation combines the benefits of Rose Otto and Geranium essential oil, creating a consummate cocktail of rejuvenating power. This organic essence leaves the skin with an undeniable glow. Roses Over Geranium is an optimal ingredient for reducing the appearance of scars. |
Key Features:
Natural Makeup
Lip Shimmer
Clean Makeup